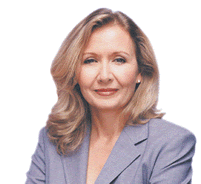 Lorna Vanderhaeghe is Canada's leading women's natural health expert. She has been researching nutritional medicine for over 35 years. With degrees in biochemistry and nutrition, she is an accomplished speaker and author to over thirteen books, including A Smart Woman's Guide to Hormones.
Lorna has created a comprehensive line devoted to the specific needs of women. Care has gone into the selection of each ingredient, ensuring that every formula delivers results. No GMOs, gluten, soy, irradiated or artificial ingredients are found in in these nutritional supplements. Every finished product is third party independently tested.
Listed below are the most commonly requested Lorna Vanderhaeghe items that we carry, however this does not represent a complete listing of the products that we have. If you are looking for a particular product and do not see it on this list, please feel free to call us at 604-261-0333 as we may have it in the store.