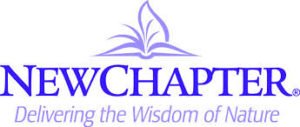 For 35 years, New Chapter has been honoring natural well-being by nurturing body, soul, and Earth.
We're committed to using ingredients you can trust—like whole fruits, vegetables, herbs, and mushrooms. We source sustainably whenever possible, nourishing body and soul with the healing intelligence of pure whole foods and herbs. We're also leading advocates of the non-GMO movement, with all of our multivitamins and many other supplements Non-GMO Project Verified.
The fermentation advantage
All of our multivitamins are fermented with whole foods and beneficial probiotics. This unique 2-step method brings greater vitality to our vitamins, minerals, and herbs and makes them easily digestible. Our whole-food fermented multivitamins are gentle enough to take anytime—even on an empty stomach. And they include a nutrient-packed fermentate that delivers many beneficial factors including immune-boosting beta glucans.
New Chapter's mission
To deliver the wisdom of Nature, thus relieving suffering and promoting optimal health.
To advance the organic mission, nourishing body and soul with the healing intelligence of pure whole foods and herbal supplements.
To nurture and sustain Mother Earth, the source of natural healing.
To honor and reward personal growth, for enlightened teamwork depends on the vitality of every member of the New Chapter® family.
Listed below are the most commonly requested New Chapter items that we carry, however this may not represent a complete listing of the products that we have. If you are looking for a particular product and do not see it on this list, please feel free to call us at 604-261-0333 as we may have it in the store.