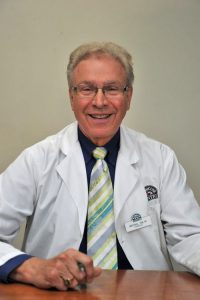 Michael was accepted into the Faculty of Pharmacy at the University of Alberta, Edmonton in September 1956, graduating in April 1959.  He began his career at Groves Drug Store in Camrose, Alberta where he met his bride-to-be, Kathryn.
Working as a pharmacist in Camrose and then as a Pharmacy Manager in Edmonton, Michael gained valuable experience with a goal to eventually own a pharmacy. In March of 1963 an opportunity arose in Westlock, Alberta and Michael did just that; he opened his very own pharmacy called Holyk Drugs (eventually enlarging the store and renaming it Holyk Super Drug Mart).
In 1981 he took the opportunity to buy Kerrisdale Pharmacy in Vancouver, packed up his family and moved to Vancouver. After that, he relocated the pharmacy from its original location on West 41st and spearheaded a major floor to ceiling renovation of the entire store.
On December 5th, 2012, after a year long battle with leukemia, Michael passed away with his family by his side.
Michael was a true professional who loved a challenge, loved his family and loved the Pharmacy profession.