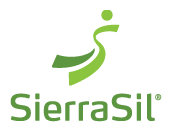 SierraSil Health Inc. is dedicated to improving the health of one million people, one person at a time.
Their vision is to help seniors become more independent, give athletes a competitive edge, and increase quality of life for all of our customers. Founded in 2003 to provide the proprietary mineral supplement SierraSil®, SierraSil Health Inc. strives to provide excellent customer service, be ethical in their relationships and support health claims with real science.
Listed below are the most commonly requested SierraSil items that we carry, however this does not represent a complete listing of the products that we have. If you are looking for a particular product and do not see it on this list, please feel free to call us at 604-922-4174 as we may have it in the store.