Over-the-Counter Compression Stockings
These stockings are worn to help prevent tired and achy legs and swollen feet and ankles when travelling for long hours, standing or sitting for long hours, during pregnancy and even for sports therapy.
We currently carry Sigvaris, Jobst, Baurfeind and Touch among other brands.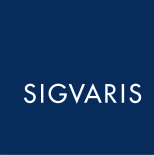 SIGVARIS has created a new generation of stylish socks and hosiery that provide 15-20 mmHg of controlled graduated compression to help promote leg health. All styles from Sigvaris are Latex Free.
Women's Compression Stockings 15-20mm Hg
(available in knee-high, thigh-high, pantyhose and maternity pantyhose)
Men's Compression Strockings 15-20mm Hg
Accessories: Washing Solution, Rubber gloves, Silk Foot Slips, and more.

JOBST® is the #1 physician recommended brand of medical compression stockings, and their custom products are backed with over 50 years of experience in fitting and design.
Compression ranges from 8-15mm Hg.
Touch The idea behind TOUCH was a simple one; create the softest compression socks on the market that people actually want to wear. Our cotton fibers are specially treated before they are spun; all short threads and impurities are removed, and fibres are straightened to improve tensile strength. The result? An extremely soft, strong material that feels luxuriously smooth against the skin. And so TOUCH was born.