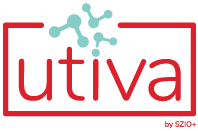 At Utiva, the mission is to be your partner in urinary tract health.
Simple, natural and backed by science to combat UTIs once and for all.
Made with the belief that everyone deserves the best care, we're committed to walk with you on your health journey. We'll arm you with the tools,  education and products you need to be prepared to have a UTI free life.