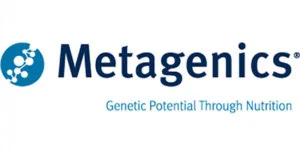 Helping People Develop Healthy Life-Long Habits
Our groundbreaking therapeutic lifestyle change (TLC) programs have helped tens of thousands of patients all over the world get on a path to healthy living—so they can once again enjoy their lives to the fullest. Not quick, short term fixes, these programs work because they're focused on helping people develop healthy, life-long habits that they can easily incorporate into their busy schedules. Our TLC programs are available only from specially trained licensed health care professionals—the people qualified to recommend and tailor a regimen that's unique to each individual's needs.
Back in 1983, we had a big idea: the right nutrition could help people realize their best health possible by positively influencing what makes them unique—their genes. We called it realizing "genetic potential" for good health. Today, it's known as the science of nutrigenomics—the study of food as one of the most important environmental modifiers of gene expression in determining health and disease patterns. Through our substantial and ongoing commitment to nutrigenomic research, we've been able to identify natural compounds with powerful therapeutic applications, to be used in our science-based TLC programs, and targeted natural health products.
Listed below are the most commonly requested Metagenics items that we carry, however this does not represent a complete listing of the products that we have. If you are looking for a particular product and do not see it on this list, please feel free to call us at 604-261-0333 as we may have it in the store.